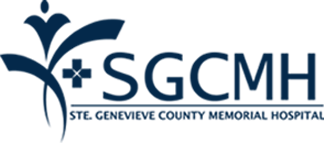 Healthcare
Chat Schedule
( America/Nassau )
Today, Dec 07, 8:00AM-6:00PM
Wed, Dec 08, 8:00AM-8:00PM
Thu, Dec 09, 8:00AM-6:00PM
Fri, Dec 10, 8:00AM-4:00PM
Sat, Dec 11, 10:00AM-4:00PM
Mon, Dec 13, 8:00AM-6:00PM
Tue, Dec 14, 8:00AM-6:00PM
Wed, Dec 15, 8:00AM-8:00PM
Thu, Dec 16, 8:00AM-6:00PM
Fri, Dec 17, 8:00AM-4:00PM
Sat, Dec 18, 10:00AM-4:00PM
Mon, Dec 20, 8:00AM-6:00PM
Tue, Dec 21, 8:00AM-6:00PM
Wed, Dec 22, 8:00AM-8:00PM
Thu, Dec 23, 8:00AM-6:00PM
Fri, Dec 24, 8:00AM-4:00PM
Sat, Dec 25, 10:00AM-4:00PM
Mon, Dec 27, 8:00AM-6:00PM
Tue, Dec 28, 8:00AM-6:00PM
Wed, Dec 29, 8:00AM-8:00PM
Thu, Dec 30, 8:00AM-6:00PM
Fri, Dec 31, 8:00AM-4:00PM
Show more
RN or Medical Assistant-Registered
Ste. Genevieve-MO
Apply
Full Time. 68 hours. Mondays, Tuesdays, Thursdays, and Fridays. 8 a.m.-5 p.m. (shifts may vary).
RN (current Missouri RN License) or RMA (Medical Assistant Registration/Certification), CMA (Certified Medical Assistant),
NCMA (National Certified Medical Assistant), or CCMA (Certified Clinical Medical Assistant) credential required,
or graduate from Medical Assistant program and successfully pass certification within 6 months of start date.
Must have excellent customer service, communication, and computer skills. Must be able to multi-task. Previous experience in physician clinic preferred. Please contact Kris Wilson at kwilson@sgcmh.org or Sarah Kelley at skelley@sgcmh.org.
Chat Schedule
( America/Nassau )
Today, Dec 07, 8:00AM-6:00PM
Wed, Dec 08, 8:00AM-8:00PM
Thu, Dec 09, 8:00AM-6:00PM
Fri, Dec 10, 8:00AM-4:00PM
Sat, Dec 11, 10:00AM-4:00PM
Mon, Dec 13, 8:00AM-6:00PM
Tue, Dec 14, 8:00AM-6:00PM
Wed, Dec 15, 8:00AM-8:00PM
Thu, Dec 16, 8:00AM-6:00PM
Fri, Dec 17, 8:00AM-4:00PM
Sat, Dec 18, 10:00AM-4:00PM
Mon, Dec 20, 8:00AM-6:00PM
Tue, Dec 21, 8:00AM-6:00PM
Wed, Dec 22, 8:00AM-8:00PM
Thu, Dec 23, 8:00AM-6:00PM
Fri, Dec 24, 8:00AM-4:00PM
Sat, Dec 25, 10:00AM-4:00PM
Mon, Dec 27, 8:00AM-6:00PM
Tue, Dec 28, 8:00AM-6:00PM
Wed, Dec 29, 8:00AM-8:00PM
Thu, Dec 30, 8:00AM-6:00PM
Fri, Dec 31, 8:00AM-4:00PM
Show more
Video Title