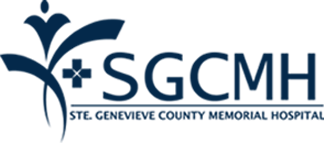 Healthcare
Chat Schedule
( America/Nassau )
Today, Dec 07, 8:00AM-6:00PM
Wed, Dec 08, 8:00AM-8:00PM
Thu, Dec 09, 8:00AM-6:00PM
Fri, Dec 10, 8:00AM-4:00PM
Sat, Dec 11, 10:00AM-4:00PM
Mon, Dec 13, 8:00AM-6:00PM
Tue, Dec 14, 8:00AM-6:00PM
Wed, Dec 15, 8:00AM-8:00PM
Thu, Dec 16, 8:00AM-6:00PM
Fri, Dec 17, 8:00AM-4:00PM
Sat, Dec 18, 10:00AM-4:00PM
Mon, Dec 20, 8:00AM-6:00PM
Tue, Dec 21, 8:00AM-6:00PM
Wed, Dec 22, 8:00AM-8:00PM
Thu, Dec 23, 8:00AM-6:00PM
Fri, Dec 24, 8:00AM-4:00PM
Sat, Dec 25, 10:00AM-4:00PM
Mon, Dec 27, 8:00AM-6:00PM
Tue, Dec 28, 8:00AM-6:00PM
Wed, Dec 29, 8:00AM-8:00PM
Thu, Dec 30, 8:00AM-6:00PM
Fri, Dec 31, 8:00AM-4:00PM
Show more
Registered Pharmacy Technician
Ste. Genevieve-MO
Apply
PRN. Weekdays, 8 a.m.-8 p.m., and weekends, 8 a.m.-1 p.m. High school graduate or equivalent.
Job duties will include receiving prescriptions or refilling requests and making sure information
is complete and accurate; measuring, counting, labeling, and recording the amounts and doses of medicines;
and making sure drugs are stored and secured correctly.
Excellent customer service skills, phone etiquette, and attention to detail are required.
Retail pharmacy experience preferred or enrollment in or completion of Certified Pharmacy Technician Program.
Licensed/Registered Pharmacy Technician with Missouri Board of Pharmacy required; Pharmacy Technician Certification preferred.
Please contact Jill McCalister at jmccalister@sgcmh.org or Sarah Kelley atskelley@sgcmh.org.
Chat Schedule
( America/Nassau )
Today, Dec 07, 8:00AM-6:00PM
Wed, Dec 08, 8:00AM-8:00PM
Thu, Dec 09, 8:00AM-6:00PM
Fri, Dec 10, 8:00AM-4:00PM
Sat, Dec 11, 10:00AM-4:00PM
Mon, Dec 13, 8:00AM-6:00PM
Tue, Dec 14, 8:00AM-6:00PM
Wed, Dec 15, 8:00AM-8:00PM
Thu, Dec 16, 8:00AM-6:00PM
Fri, Dec 17, 8:00AM-4:00PM
Sat, Dec 18, 10:00AM-4:00PM
Mon, Dec 20, 8:00AM-6:00PM
Tue, Dec 21, 8:00AM-6:00PM
Wed, Dec 22, 8:00AM-8:00PM
Thu, Dec 23, 8:00AM-6:00PM
Fri, Dec 24, 8:00AM-4:00PM
Sat, Dec 25, 10:00AM-4:00PM
Mon, Dec 27, 8:00AM-6:00PM
Tue, Dec 28, 8:00AM-6:00PM
Wed, Dec 29, 8:00AM-8:00PM
Thu, Dec 30, 8:00AM-6:00PM
Fri, Dec 31, 8:00AM-4:00PM
Show more
Video Title