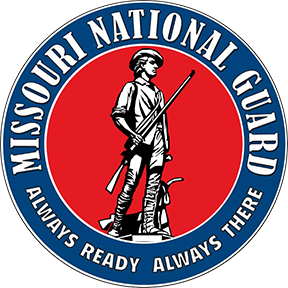 Military
Chat Schedule
( Central Time )
Thu, Feb 27, 10:00AM-3:00PM
Thu, Mar 05, 10:00AM-3:00PM
Thu, Mar 12, 10:00AM-3:00PM
Thu, Mar 19, 10:00AM-3:00PM
Thu, Mar 26, 10:00AM-3:00PM
Thu, Apr 02, 10:00AM-3:00PM
Thu, Apr 09, 10:00AM-3:00PM
Thu, Apr 16, 10:00AM-3:00PM
Thu, Apr 23, 10:00AM-3:00PM
Thu, Apr 30, 10:00AM-3:00PM
Thu, May 07, 10:00AM-3:00PM
Thu, May 14, 10:00AM-3:00PM
Thu, May 21, 10:00AM-3:00PM
Thu, May 28, 10:00AM-3:00PM
Thu, Jun 04, 10:00AM-3:00PM
Thu, Jun 11, 10:00AM-3:00PM
Thu, Jun 18, 10:00AM-3:00PM
Thu, Jun 25, 10:00AM-3:00PM
Thu, Jul 02, 10:00AM-3:00PM
Thu, Jul 09, 10:00AM-3:00PM
Thu, Jul 16, 10:00AM-3:00PM
Thu, Jul 23, 10:00AM-3:00PM
Thu, Jul 30, 10:00AM-3:00PM
Thu, Aug 06, 10:00AM-3:00PM
Thu, Aug 13, 10:00AM-3:00PM
Thu, Aug 20, 10:00AM-3:00PM
Thu, Aug 27, 10:00AM-3:00PM
Thu, Sep 03, 10:00AM-3:00PM
Thu, Sep 10, 10:00AM-3:00PM
Thu, Sep 17, 10:00AM-3:00PM
Thu, Sep 24, 10:00AM-3:00PM
Thu, Oct 01, 10:00AM-3:00PM
Thu, Oct 08, 10:00AM-3:00PM
Thu, Oct 15, 10:00AM-3:00PM
Thu, Oct 22, 10:00AM-3:00PM
Thu, Oct 29, 10:00AM-3:00PM
Thu, Nov 05, 10:00AM-3:00PM
Thu, Nov 12, 10:00AM-3:00PM
Thu, Nov 19, 10:00AM-3:00PM
Thu, Nov 26, 10:00AM-3:00PM
Thu, Dec 03, 10:00AM-3:00PM
Thu, Dec 10, 10:00AM-3:00PM
Thu, Dec 17, 10:00AM-3:00PM
Thu, Dec 24, 10:00AM-3:00PM
Show more
COMBAT ENGINEER (12B)
St-MO
Apply
OVERVIEW
Combat engineers primarily supervise, serve or assist as a member of a team when they are tackling rough terrain in combat situations. They provide their expertise in areas such as mobility, countermobility, survivability and general engineering.
JOB DUTIES
Construct fighting positions, fixed/floating bridges, obstacles and defensive positions
Place and detonate explosives
Conduct operations that include route clearance of obstacles and rivers
Prepare and install firing systems for demolition and explosives
Detect mines visually or with mine detectors
REQUIREMENTS
Those who want to serve must first take the Armed Services Vocational Aptitude Battery, a series of tests that helps you better understand your strengths and identify which Army jobs are best for you.
TRAINING
Job training for combat engineers requires 14 weeks of One Station Unit Training, which includes Basic Combat Training and Advanced Individual Training. Part of this time is spent in the classroom and part in the field with on-the-job instructions.
Some of the skills you'll learn are:
Basic demolitions
Basic explosive hazards
Constructing wire obstacles
Fixed bridge building
Basic urban operations
Operating heavy equipment

CAREERS & JOBS
$20,000 Bonus
$50,000 Student Loan Repayment
If you're interested, please email joshua.j.lynch6.mil@mail.mil.
Or
Call 314-295-4032
Chat Schedule
( Central Time )
Thu, Feb 27, 10:00AM-3:00PM
Thu, Mar 05, 10:00AM-3:00PM
Thu, Mar 12, 10:00AM-3:00PM
Thu, Mar 19, 10:00AM-3:00PM
Thu, Mar 26, 10:00AM-3:00PM
Thu, Apr 02, 10:00AM-3:00PM
Thu, Apr 09, 10:00AM-3:00PM
Thu, Apr 16, 10:00AM-3:00PM
Thu, Apr 23, 10:00AM-3:00PM
Thu, Apr 30, 10:00AM-3:00PM
Thu, May 07, 10:00AM-3:00PM
Thu, May 14, 10:00AM-3:00PM
Thu, May 21, 10:00AM-3:00PM
Thu, May 28, 10:00AM-3:00PM
Thu, Jun 04, 10:00AM-3:00PM
Thu, Jun 11, 10:00AM-3:00PM
Thu, Jun 18, 10:00AM-3:00PM
Thu, Jun 25, 10:00AM-3:00PM
Thu, Jul 02, 10:00AM-3:00PM
Thu, Jul 09, 10:00AM-3:00PM
Thu, Jul 16, 10:00AM-3:00PM
Thu, Jul 23, 10:00AM-3:00PM
Thu, Jul 30, 10:00AM-3:00PM
Thu, Aug 06, 10:00AM-3:00PM
Thu, Aug 13, 10:00AM-3:00PM
Thu, Aug 20, 10:00AM-3:00PM
Thu, Aug 27, 10:00AM-3:00PM
Thu, Sep 03, 10:00AM-3:00PM
Thu, Sep 10, 10:00AM-3:00PM
Thu, Sep 17, 10:00AM-3:00PM
Thu, Sep 24, 10:00AM-3:00PM
Thu, Oct 01, 10:00AM-3:00PM
Thu, Oct 08, 10:00AM-3:00PM
Thu, Oct 15, 10:00AM-3:00PM
Thu, Oct 22, 10:00AM-3:00PM
Thu, Oct 29, 10:00AM-3:00PM
Thu, Nov 05, 10:00AM-3:00PM
Thu, Nov 12, 10:00AM-3:00PM
Thu, Nov 19, 10:00AM-3:00PM
Thu, Nov 26, 10:00AM-3:00PM
Thu, Dec 03, 10:00AM-3:00PM
Thu, Dec 10, 10:00AM-3:00PM
Thu, Dec 17, 10:00AM-3:00PM
Thu, Dec 24, 10:00AM-3:00PM
Show more
Video Title